For Caregiver and Families:
Work with The Geriatric Dietitian: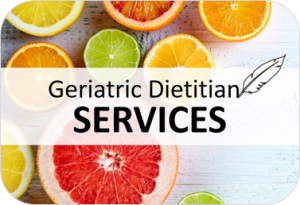 The Geriatric Dietitian offers a variety of services including :
      -Live speaking engagements
      -Webinars
      -Writing
      -Coaching
      -Working with brands
      -Other contract work 
I can help you meet your goals– whether it's education, promotion, or growth. For additional information and rates, please view the Geriatric Dietitian Services list. If you have further questions, ideas collaboration, or are ready to get started, email me at [email protected]!